Studio update from Blue Wave Theory!
Thanks to everyone who came out to our Sellersville Theatre show on Thanksgiving weekend with Gary Hoey!   It was a blast.  We recorded the entire set. We're working with our engineer to turn that show into our first ever live CD release.  Stay tuned for that.  
Also, we're putting together some new tunes.  And we're looking forward to sharing them with you during our spring and summer shows in 2015.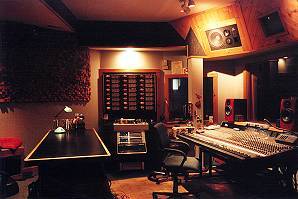 ---
Album Critique of Blue Wave Theory's latest album, Superstorm - released in 2013

"Ya know it's difficult to classify Blue Wave Theory as strictly a 'Surf' band. Blue Wave Theory has always shown a multidimensional aspect to their compositions. And their new release Superstorm is no exception.

Superstorm includes straight up neo surf rock as well as surf rock straight out of the 1960's. You'll also note a good portion of their roots in Progressive Rock (AKA Prog Rock, AKA Math Rock) and several Jazz influenced riffs that Barney Kessel would have been proud to have penned.

Timing, breaks and their chops are *spot-on* and change ups are vast but seamless. For instance on Get Your Kicks On Future 86, you'll hear a quote from Golden Earring's song Radar Love, worked in seamlessly.

One thing that really stands out on this release is that you can actually hear...no...*feel* the bass and drums. Too many surf releases focus so much on guitar, you forget there is a bottom end to the band. Blue Wave Theory has a nice big fat bottom end and they're not afraid to show it off.

Released just in time for summer, Blue Wave Theory's latest effort, Superstorm is a **must** when heading to or at "The Shore". This release is as important as bringing the sun block lotion.

I guarantee you will not be disappointed....LBI....I'm on the way!"

Dominick
WMUC 88.1 FM - College Park, Maryland